"I Do's in Church Weddings"

Church wedding is the most common wedding ceremony in the Philippines. Batangas and Cavite are the home for old churches in the country. If you are planning to have your wedding on a church you might want to consider this on top of the list wedding churches in the said provinces.
Transfiguration Chapel in Caleruega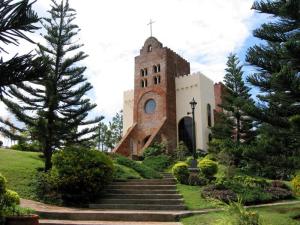 Transfiguration Chapel is one of the most remarkable churches for wedding ceremonies. Recently the actress/singer Karylle Yuzon tied her knot with Yael Yuzon here. It is found in Caleruega Nasugbu, Batangas. It is built on top of a hill that is flourished by a lovely garden. This is perfect for intimate solemn small weddings.
Chapel on the Hill
At Don Bosco Batulao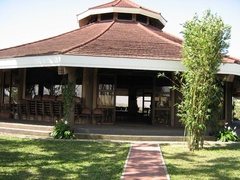 Here's another church for small weddings the Chapel on the Hill at Don Bosco Batulao also in Nasugbu, Batangas. You will undoubtedly get pleased of its circular domelike interior design that is mostly made of wood. What you see from outside is calming and refreshing. You will get a 360 degrees view of the surroundings because its walls are made of glass. It is good for 100 guests.
Madre de Dios in Tagaytay Highlands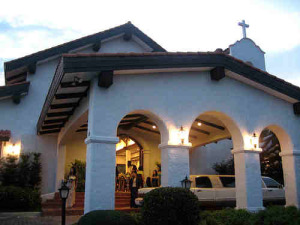 Madre de Dios is one of the wonders of Tagaytay Highlands.
It offers a peaceful and calming ambience that is appropriate for couples seeking for a heavenly wedding. The views from outside will surely delight your sight.
San Antonio Padua Church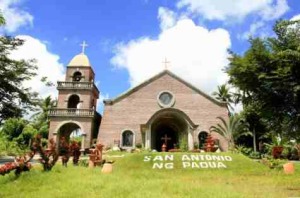 Romance is inevitable in San Antonio Padua Church located at Silang Tagaytay, Cavite. Its façade is made up of red colored bricks that will transport you to an old world appealing look. It is suitable for a heart melting tying of knot. This is one of the most popular churches for wedding ceremonies in Cavite.
Our Lady of Lourdes Parish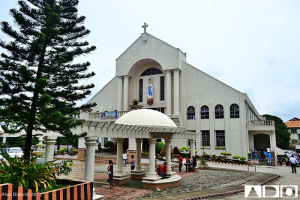 Our Lady of Lourdes Parish gives you a modern day church look. Its façade are white walls and inside is a high ceiling. If you want a big wedding, choose Our Lady of Lourdes Church and your guests will surely be accommodated because it has a wide parking lot outside.
"I Do's in Beach Weddings"
For a dreamy wedding, another ideal venue is a beach wedding. Here's the top 3 beach resort in Batangas where you might want to tie your knot.
Pico De Loro Cove at Hamilo Coast, Batangas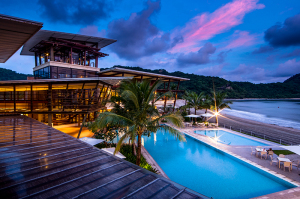 A combination of white sand beach, blue sea and fine elegant facilities of Pico De Loro at Hamilo Coast will make your wedding day heavenly and romantic. It is a good place for recreational activities where your family and guest will enjoy because Pico de Loro Beach and Country Club, St. Therese of the Child Jesus Chapel and Pico Sands Hotel are of the same compound. Everyone will surely enjoy your wedding day.
Calatagan Beach Resort in Calatagan, Batangas

What makes Calatagan Beach Resort ideal on your wedding day? If you want a green paradise in the middle of white sand beach and sky colored water, that's what makes this beach a wedding-worthy for you. Here you can find lush floral garden and unwinding cottages. The resort is excellent for you prenuptial shoot and on the day wedding.
Acuaverde Beach Resort in San Juan, Batangas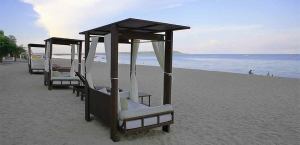 If you want a complete getaway during your wedding day Acuaverde Beach Resort is waiting for you. With its houses with 18 guest rooms, recreational facilities and the beach itself will surely suffice what you're craving for on your wedding day. You will surely experience the mix of nature and leisure with its amenities.
"I Do's in Other Wedding Venues"
Other couples may want a more convenient wedding. Capture this list of hotels and garden wedding venues.
Taal Vista Hotel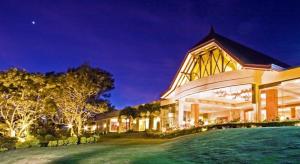 Never to miss the most precious gift Tagaytay could offer, the dramatic view of Taal Volcano will surely make your wedding day epic and every picture worth taking. This is what Taal Vista offers to you and you can't surely say no. You can choose from its two ballrooms and open field courtyard where you can have the wedding of your dream.
Tagaytay Higlands

Experience a world-class wedding in Tagaytay Highlands with its indoor and outdoor event areas. This is a one of a kind venue where you get to make the best memories of your life in an amazing countryside landscape and premier amenities. You will surely want to capture every single moment of your wedding day in every corner of Tagaytagy Highlands.
La Jardin De Rosella Events Place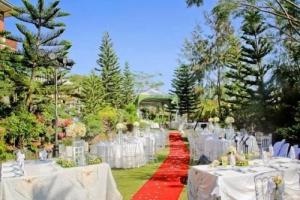 Looking for a garden themed wedding? Then you already found the excellent wedding venue in La Jardin De Rosella Events Place. You can choose from its different well-styled and horticultured garden along with the cold soothing Tagaytay breeze. It will surely make a nice picture on your wedding day. In addition to that, you will also enjoy the cozy suites inside the venue where you and the guests can stay and relax while preparing for the ceremony.
Hillcreek Gradens Tagaytay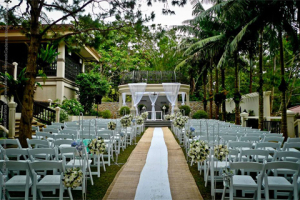 Explore the secrets of Hillcreek Gradens Tagaytay. You will surely fall in love with its delightful garden where your bride will certainly give her sweet "I do" on your wedding day. It has this Coffee Pavilion that can accommodate 300 guests. There are also elegant and endearing rooms where you and your bride can stay the rest of the night or longer.
Estancia Resort Hotel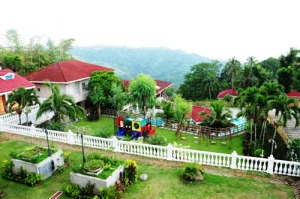 Here's a high class hotel for an intimate wedding built in amazingly landscaped compound. It can accommodate 200 guests. You will also get attracted to its interior design that will surely fit your wedding venue.